WE The CROOKED
Dark. Bright. Mischievous. Explosive. Crooked. 
The Crooked was founded in early 2017 by friends and veterans of the Toronto music scene J.C Sandoval and Anthony Dell'Orso. They were soon completed by Mississauga bassist Russ Shipman and British import Neelesh Vasistha on lead guitar. 
The band spent their early years developing a strong local fanbase, through relentless touring of Toronto and the surrounding GTA. During this time, the band released two EPs. The first, The Shoebox Sessions, was a compilation of singles. This was followed by First Place Silver, which won the band coveted playlist features, as well as opening gigs for high-profile North American bands like Danko Jones, Pop Evil and Royal Tusk. 
In 2019, The Crooked completed their first European tour, playing ten dates across Germany and Southern Norway. This included appearances at international festivals Fete de la Musique and Rockstream. The band surfed this momentum with successful fall tours back in Canada, before releasing the video cover Eisbaer. This met wide acclaim in their homeland, as well as Germany.  
The band was forced to cancel a planned, second European tour in spring 2020 due to the pandemic. Instead, they spent the year recording and releasing the 'Crooked Covers' series. Following a hiatus in 2021, to consider the future of music post-pandemic, the band regrouped under a new name: We The Crooked. 
With the release of the single 'Villain' and cover 'Pastime Paradise', We The Crooked aims to continue expanding their footprint in the UK and Germany, ahead of a festival tour in 2022.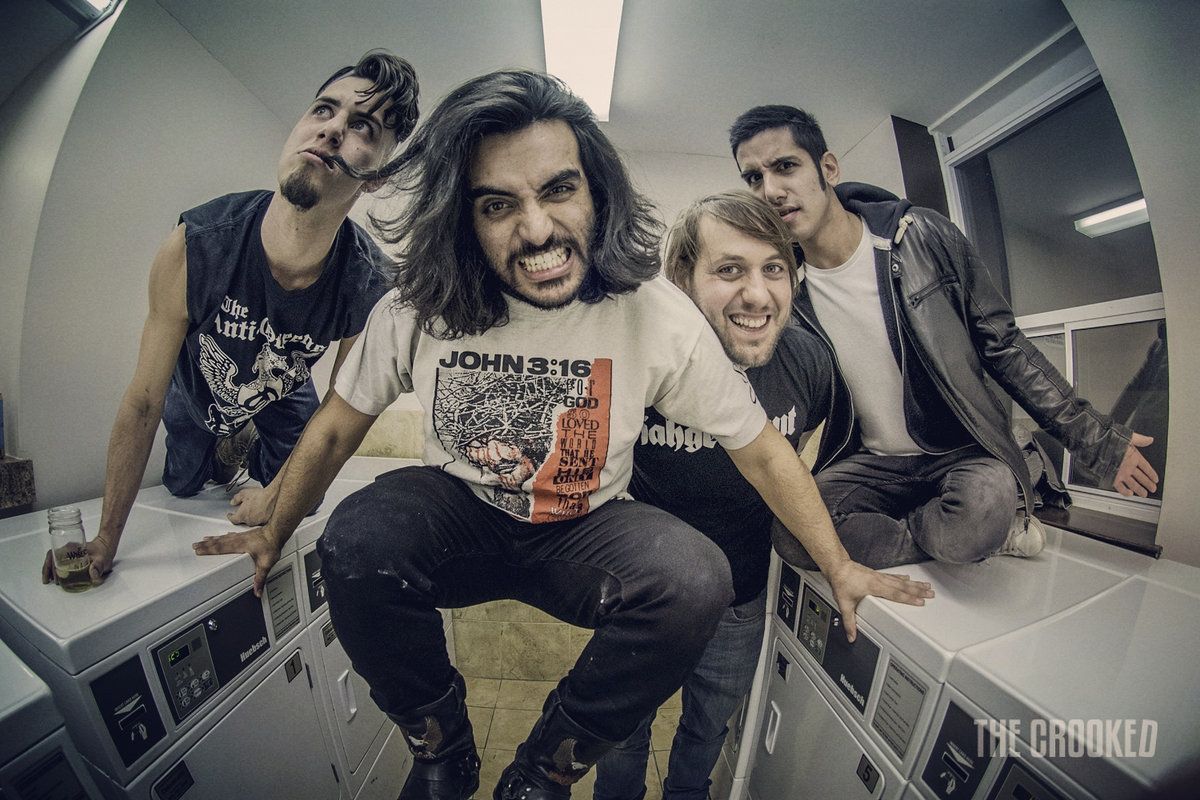 What the press are saying
'One of the most important new rock bands in Toronto' - The Scene Magazine 
'With a winning combination of great songs and roster of outstanding musicians, theirs is a recipe that can't fail.' - Spill Magazine 
'(We) The Crooked have not only found their sound, but they have embodied it so strongly across First Place Silver that they have done what most up and coming artists fail to do: they have created a sonic identity' - Canadian Beats  
'..it's the band's ability to weave far ranging musical styles — seamlessly transitioning into grungy, funky to down-right groovy sounds — while still remaining cohesive at the same time that makes the album stand out' - Modern Mississauga 
'Here, modern heavy rock meets alternative and a pinch of grunge, with a sound that ranges from noisy to accessible. (We) The Crooked understand how to sound catchy without losing their authenticity' - Rock Hard
CONTACT: 
WETHECROOKED@GMAIL.COM
(416) 9194665